Supreme Council Scottish Rite
It seemed an appropriate place to launch my translation of Saint-Martin's "Of Errors & Truth".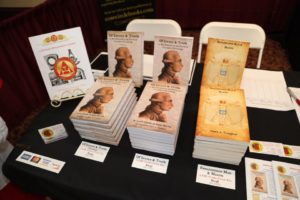 If truth be told, it wasn't the most auspicious place! The city of Rochester didn't exactly come up trumps for the event. Main Street, the focal point of all the activities, was little more than a ditch. The hotels didn't have restaurants, and most people had trouble accessing their rooms, found people already in their rooms, and so forth. The escalators didn't work in the Conference Center (great for the average age of attendee!), and the Marketplace was not exactly central.
Despite all these handicaps it was great to catch up with so many friends from 15 States.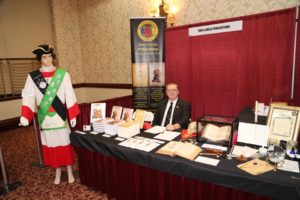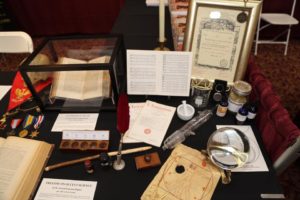 I've attached some photos of my stall, and my friend Moises Gomez kindly presenting a copy of my book of a fellow New Jerseyite, Ill:. Dave Glattley, the new Sovereign Grand Commander of the Northern Masonic Jurisdiction, since I had to leave early due to work commitments.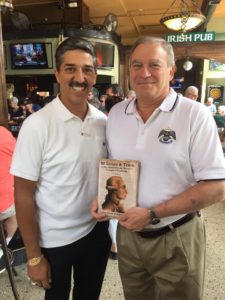 I was particularly delighted to meet the Sovereign Gran Commander of Haiti, who knows quite a lot about the contents of my book and its origins. I'll leave it at that!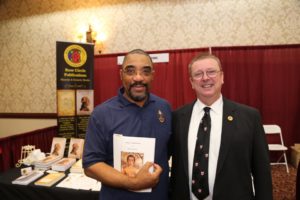 Still, a great event all round!