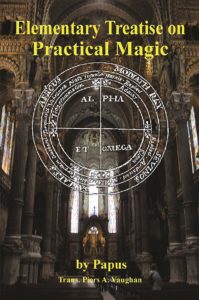 The following books are available for purchase on amazon.com (upcoming books can be found on the Upcoming Books page):
Elementary Treatise on Practical Magic
Originally published by Papus (Dr. Gérard Encausse) in 1893, this monumental book (510 pages) is now available in English for the first time. As well as a comprehensive introduction to Solomonic Magic, this book gives us a remarkable insight into the esoteric and enlightenment environment of Paris at the end of the 18th Century. Papus uses his medical background in an attempt to place magic alongside the sciences as a school provable through observation and the use of scientific techniques.
Pub. December 2017 by Rose Circle Publications.
Hardback: ISBN 978-1-947907-02-7/ 510 pages / Price $49.95
Paperback: ISBN 978-1-947907-01-0/ 510 pages / Price $29.41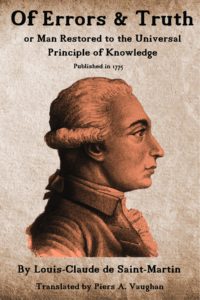 Of Errors & Of Truth, or Man Restored to the Universal Principle of Knowledge
Available for the first time in English since its publication in France in 1775, Louis-Claude de Saint-Martin's first book wrote about life in pre-Revolutionary France from a Masonic perspective and launched an entire esoteric movement around his teachings, known as Martinism.
Pub. August 2017 by Rose Circle Publications
Hardback:    ISBN 9780981542133 / 350 pages / Price $49.95 from Amazon
Paperback:  ISBN 9780981542126 / 250 pages / Price $25.99 from Amazon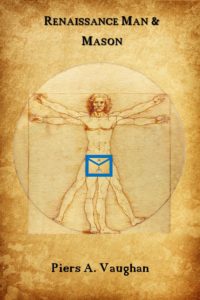 Renaissance Man & Mason
A book of talks given by the author over the past 20 years. Focused on Freemasonry, it contains papers on history, symbolism, esotericism and speculation on Regular Masonry, York Rite and Scottish Rite Masonry.
Pub. October 2016 by Rose Circle Publications
ISBN: 9780981542188 / 260 pages
Price: $21.98 from amazon.com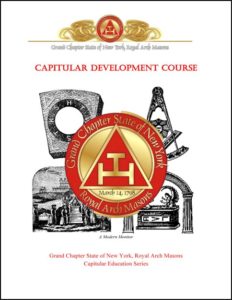 Capitular Development Course
Written as a course book and Monitor for New York, the books was adopted by General Grand Chapter and is now used throughout the United States and abroad. Although designed as a course book, it can be read as a source of information on the history, symbolism and esoteric background of the York Rite Degrees, including Mark Master Mason, Virtual Past Master, Most Excellent Master and Holy Royal Arch.
Pub. April 2014 by Rose Circle Publications
ISBN: 9780981542119 / 155 Pages
Price: $25.00 from amazon.com