"Elementary Treatise on Practical Magic" by Papus is here!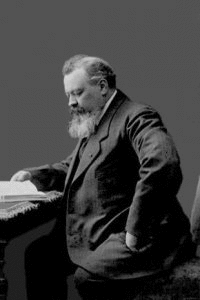 I am delighted to announce that my latest translation, "Elementary Treatise on Practical Magic" by Papus, is now available on Amazon across the world and on a number of other book sites. Available in hardback and paperback, don't be fooled by the word "Elementary" in the title: it weighs in at 510 pages long! You can find it on Amazon or on the Published Books page of this website.
This is one of Papus' earliest books, and is a panegyric to Eliphas Lévi, as well as an important introduction to Solomonic Magic. Remember that at the time the book was written (1893), Grimoires were only available in private collections and the major libraries, and the general public had little access to important esoteric teachings, most of which were tightly controlled by Esoteric Orders. Therefore, this book was immensely significant as a source book both for magical practice and access to summaries of important source documents. Perhaps not until Israel Regardie's exposée of the rituals and teachings of the Hermetic Order of the Golden Dawn, in the 1940s, was such a large body of knowledge made publicly available once more.
Papus goes further: as well as presenting this material in a comprehensive and understandable way, he paints a picture of an turbulent time in history. The world was on the cusp of the 20th Century, with all the excitement and fears which mankind recently experienced as the world moved into the 21st Century. For us the challenges were wars, the possibility of worldwide breakdown in computers, and a seemingly endless series of doomsday predictions. The times were not much different in the 1890s, and the times saw rapid strides taken in scientific discoveries, advances in understanding of ancient history and early Christianity, but also a return to esoteric studies and the search for the transcendental, through esoteric orders, painting, music and philosophy; while the threat of war rumbled ever in the background.
Finally, Papus attempts – with varying success – to establish Magic as a study as worthy and valid as any of the sciences, by suggesting that it should be studied with the same rigor, by the repetition of experimental results, objective observation and a controlled environment.
This book should appeal to Magicians, historians, esoteric students and the simply curious on a number of levels. I hope you enjoy it!